White Otter Design Co creates mindful, high-quality art and fashion pieces grounded in Anishnaabe culture to adorn, inspire and share knowledge.

Handmade
All of my creations are made by hand

Authentic Materials
I only use authentic products in all of the work that demonstrate our connection to land

Mindful Design
Slow fashion heirloom pieces that honor culture and tradition whilst pursuing contemporary expression and contributing to community.
About Me
Honouring my Anishnaabe roots whilst pursuing contemporary expression and slow, mindful art.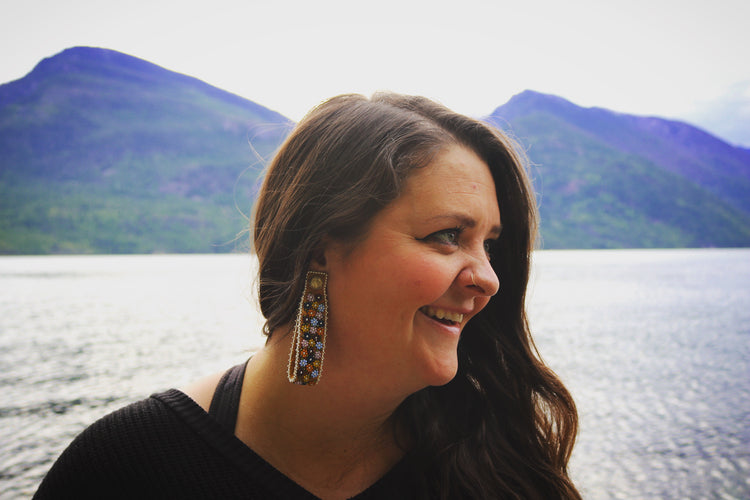 Jaymie Campbell is Anishnaabe from Curve Lake First Nation and currently resides in British Columbia.

Jaymie is the designer behind White Otter Design Co, which incorporates traditional artistry techniques with contemporary and personal style. She owes great gratitude to the elders who have taught and continue to teach the old ways. White Otter strives to use authentic materials, sourcing from communities and knowledge keepers. It is important also to learn traditional skills in order to use them in her work and pass them down to future generations. Jaymie is inspired by her Anishnaabe roots, the land and her family.